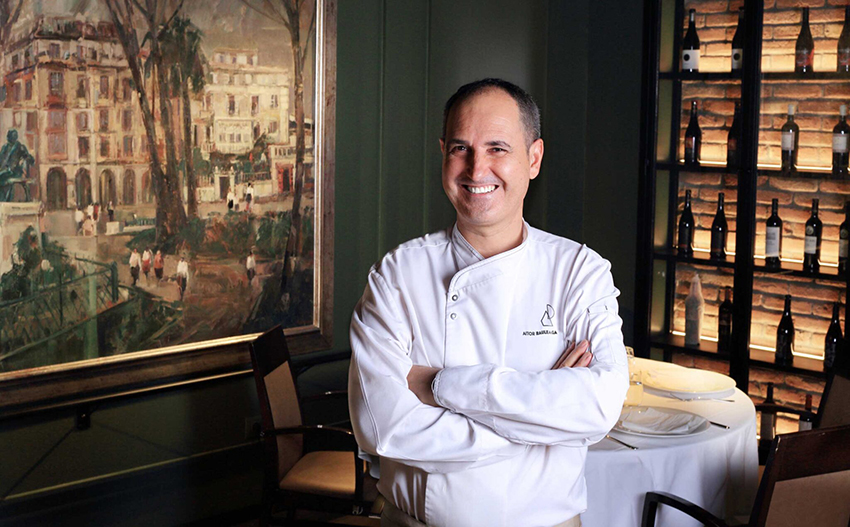 This is our way of reclaiming the dishes that our grandmothers and mothers cooked at home.
Recovering a recipe book with a flavour that is almost forgotten in modern restaurants.
Beans, chickpeas, lentils, marmitako, traditional spoon dishes rooted in our memory and respectful of seasonal products. A traditional, classic cuisine, which we have updated with respect for its roots and elegantly combines the flavours of the past.
We prepare our stews with patience, every half day, to offer our customers the opportunity to remember a recipe book of flavour and memory, a return to the kitchens of our grandmothers and mothers.
Tell us the date, time and number of guests, as well as your name and contact telephone number.
You can do this by calling 944 25 63 45, sending an email to reservas@restauranterauleaga.com or filling in the following form.
Seasonal produce, traditional recipes, flavours with no catches and no cardboard, and a special touch for spoon dishes. And all this accompanied by a fresh and surprising wine cellar.
We bet everything on this card.
Colón de Larreátegui, 9
Bilbao

Monday, Tuesday and Wednesday

13.30 – 16.00 h
Thursday, Friday and Saturday
13.30 – 16.00 h and 20.30 – 23.00 h
Sunday closed

Dinner service on Mondays, Tuesdays and Wednesdays for groups by reservation only.

Copyright © 2022 Aitor Rauleaga Jatetxea.